Professional Deep house cleaning services in Wells, ME, and surrounding communities. We will leave your home cleaner than ever!
The Most Detailed
Cleaning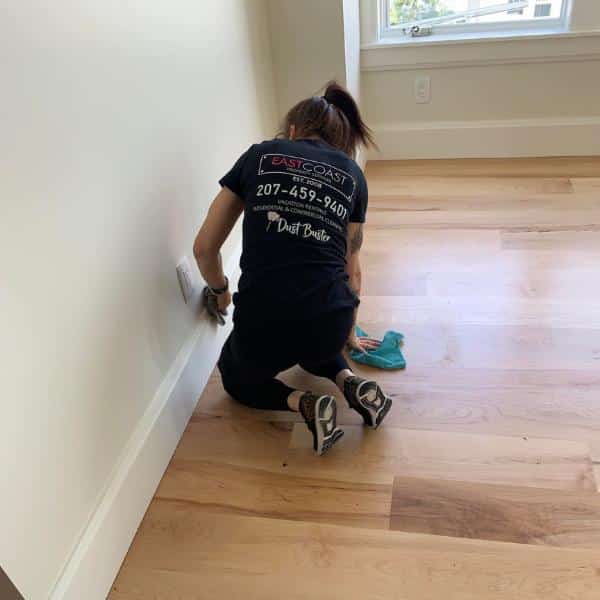 Our Deep Cleaning Is Our Most Thorough Cleaning Service
When your home needs a little extra tender loving care, East Coast Property Services' deep house cleaning can be incredibly helpful. These services specialize in providing a thorough and detailed cleaning that goes beyond regular house cleaning chores. Our deep cleaning services are perfect for:
Seasonal or "Spring" Cleaning

Before and After Special Occasions

Allergies or Health Issues

Because you deserve a clean house!
How long has it been since you really tackled those baseboards? Deep house cleaning can be daunting, but we're here to help! With our team of highly trained professionals, we'll guarantee your home is sanitized, spotless, and sparkling clean.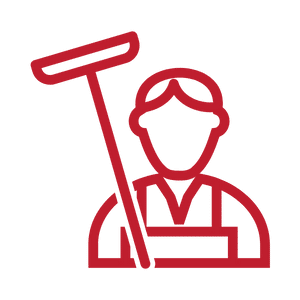 Professional Expertise
Our highly skilled maids understand the intricacies of deep house cleaning and use their knowledge to ensure every nook and cranny of your home is spotless.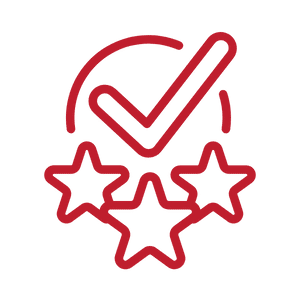 Extensive Experience
With years of experience in the cleaning industry, East Coast Property Services can handle all types of cleaning challenges and deliver exceptional results every time.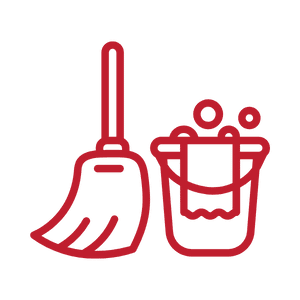 Specialized Equipment
Our equipment is specifically designed to tackle tough cleaning tasks and ensure a deep and thorough clean throughout your home.
A Deep Cleaning Will Improve The Health Of Your Home
Hiring professionals for deep house cleaning can help improve the health of your home in several ways:
Removal of Built-Up Dirt & Dust

Elimination of Bacteria & Germs

Removal of Allergens & Irritants

Reduction of Mold & Mildew
Our deep house cleaning services are guaranteed to make your home sparkle and shine from floor to ceiling and everywhere in between. With a clean and fresh home, you can enjoy a more comfortable and inviting living space, free from the stress and hassle of tedious and strenuous deep house cleaning chores.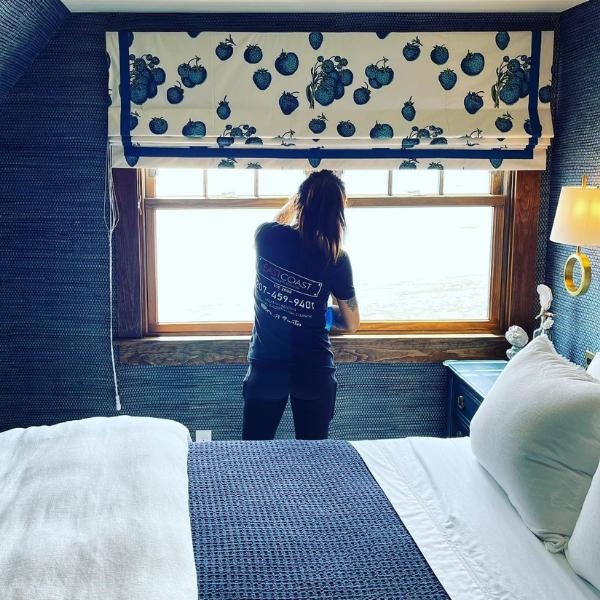 Deep House Cleaning Checklist
Wipe countertops
Dust countertop items
Hand wash cabinet fronts
Hand wash backsplash
Clean microwave 
Clean appliance exteriors and polish stainless
Sanitize sinks and polish fixtures
Remove trash and reline trash can
Vacuum and mop the floor
Wipe countertops
Dust countertop items
Sanitize sinks and polish fixtures
Clean mirrors
Hand wash cabinet fronts
Sanitize the toilet and toilet area
Clean tub/shower & remove mildew/mold
Remove trash and reline trash can
Vacuum and mop the floor
Make bed
Remove cobwebs
Dust ceiling fan and A/C vents
Feather dust wall art
Dust blinds
Hand wash window sills
Hand dust furniture
Feather dust knickknacks
Hand wash baseboards
Hand wash doors and door frames
Remove trash and reline trash can
Vacuum floors
Mop hard surface floors
Hand wipe blinds
Clean oven (interior)
Clean refrigerator (interior)
East Coast Property Services LLC believes that our cleaning checklists help to keep us consistent with our deep house cleaning services.
Request Your FREE Quote Now!
Deep House Cleaning Service FAQs
East Coast Property Services' deep house cleaning is one of our most popular services! Think of it as a Spring Clean but we offer this ALL YEAR ROUND. Our deep cleaning service technicians will come in and scrub away the built-up dirt and grime. With our deep cleaning service, we will tackle all the hard tasks and get your home sparkling once again.
Absolutely not! Flexible cleaning options are available to ensure that you and your family are always satisfied with us.
You are not required to be at home for our deep house cleaning services. Our cleaners undergo background and reference checks before being allowed to enter your home.
The decision is left to the homeowners, but our cleaning teams consist of trustworthy individuals. If you have a home alarm, we kindly request that you share the details with us to avoid any lockouts or triggering of alarms.
Best Deep House Cleaning Near You!